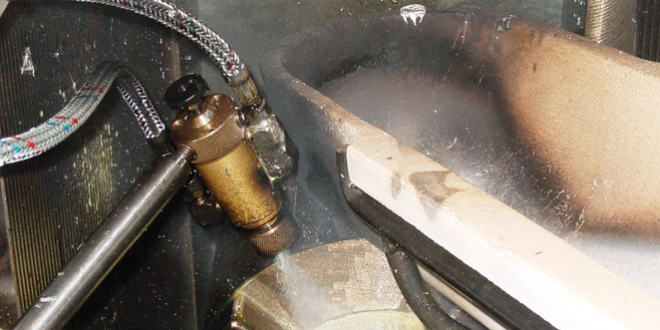 A complete range of lubricants for foundry: piston lubricants, protection products, mould-release agents, high pressure die casting release agents, start-up pastes, anti-tinning…
Description
To meet the needs of non-ferrous metal foundries (aluminium, magnesium, zinc), CONDAT has formulated and developed a range of lubricants to cover all foundry processes in permanent moulds.
Focused on the environmental requirements and productivity criteria of its customers, CONDAT offers a range of process lubricants covering all needs.
Associated services
In addition, CONDAT offers a large range of equipment connected to the foundry industry.
Dilution control: Condahach (Contact us)
Dosing system for piston lubricant – dispenser
Recycling system for die-coatings: custom design according to your installations
In parallel, CONDAT offers lubricants complementary to its foundry range with in particular: