Le 07/07/2023
CONDAT shares the conviction that industry can be a wonderful lever of innovation to respond to contemporary challenges: climate change, diminishing resources, pollution… Supporting customers and partners towards responsible performance, that combines social and environmental issues, is a main objective for the company.  That's why CONDAT has developed its internal rating system to
evaluate the degree of eco-design of its products. A score is assigned to each stage of the life cycle (raw materials, production, transport, use, end of life). On this basis of a point system and the answers given to about twenty questions, the LUBRISCORE® evaluates the level of eco-design of CONDAT products. By choosing a lubricant with the LUBRISCORE® logo, you know you benefit from an eco-designed product!
At AFTES 2023 in Paris, CONDAT will display a wide range of products that have a reduced environmental impact on your underground works. Besides biodegradable foaming agents, greases and fire-resistant hydraulic fluids, CONDAT will feature at the show a new eco-designed tail shield sealant: WR 89 LEAF.
WR 89 LEAF
The next generation of Tail shield sealant
CONDAT Laboratories have recently introduced a new sealant. Called WR 89 LEAF, this new product offers enhanced performance and incorporate eco-friendly design principles, aligning with CONDAT's commitment to sustainability.
Thanks to an innovative formulation, CONDAT Laboratories have developed a product ensuring
superior sealing capabilities and improved technical performances compared to WR 89 NG:
Improved anti-wear protection to extend pump lifetime
Very high resistance to water wash-out and water ingress
Optimized consistency
Adapted rheology to offer a good pumpability
Improved fire resistance compared to traditional sealants
Furthermore, CONDAT focusses on eco-design as a priority and has taken measures to reduce the product's ecological impact while maintaining its exceptional performance. This development caters to the growing demand for sustainable solutions:
Reduced carbon footprint
Bio-based and renewable raw materials
Readily biodegradable (OECD 301B)
Not classified as hazardous to the environment and aquatic life
WR 89 LEAF represents a significant step forward in sealant technology, combining improved efficiency with eco-friendly design. By choosing this product, customers can now align with their sustainability goals while delivering outstanding performance to their TBMs jobsites, whatever the pressure of ground treatment.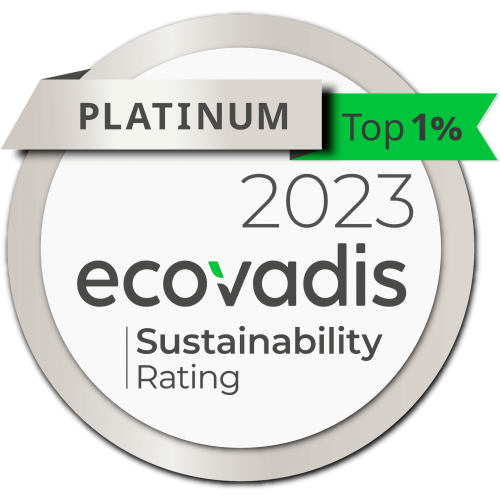 This commitment to develop new technologies, dedicated solutions and constant products improvement have led  CONDAT to keep in 2023 the ECOVADIS Platinum certification obtained in 2021 for its CSR approach. This result places the company in the top 1% of the best rated companies in the world.
For more information, contact CONDAT lubricant tunneling experts on www.condat.fr or at AFTES stand 117.