Le 15/03/2021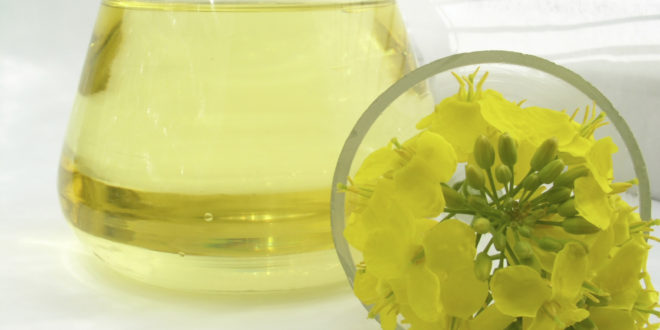 CONDAT launches the LUBRISCORE®
A selection of eco-designed lubricants
CONDAT shares the conviction that our company can be a wonderful lever of innovation to respond to contemporary challenges, such as climate change, diminishing resources, pollution… supporting customers and partners towards responsible performance that combines social and environmental issues, is a main objective for the company.
Initiated several decades ago, this responsible commitment is based on one of the CONDAT Group's fundamental values: BUILD TO LAST. Guided by this historical value since 1854, the company has been pursuing a long-term strategy that contributes greatly to its longevity. It has been one of the forerunners to develop industrial lubricants and other specialty products with a reduced environmental impact, without compromising either their performance or the safety of users. As an example, the company launched its first biodegradable lubricants 20 years ago.
CSR commitments & assessments
Since their publication in 2010, the guidelines of the ISO 26000:2010 standard have been a guide for CONDAT decision-making and actions. Although this standard does not lend itself to certification, it provides the right guideline to all companies that believe social responsibility and environmentally friendly behavior are key factors for success.
In 2018, CONDAT goes a step further in its CSR policy by joining the international ECOVADIS platform. Its CSR performance is assessed annually by an independent body according to 21 criteria divided into 4 themes: Environment – HR and Human rights – Business ethics – responsible purchasing policy.
For 2020, CONDAT has been awarded Silver level by ECOVADIS, recognizing its far-reaching sustainability and CSR policy. This achievement places CONDAT among the 25% of the best rated global companies by ECOVADIS and among the top 6% of companies in this economic sector / lubricants.
LUBRISCORE®:  a self-scoring system for eco-designed products
In order to provide customers with a better understanding and total transparency on its products, CONDAT established the innovative Lubriscore® system in 2020. The Lubriscore® is a CONDAT self-scoring system that weighs the product properties based on life cycle criteria: Raw materials and design / Production / Transport / Use / End of life. This rating includes impacts on people and the environment, and takes into consideration the state of the knowledge at the time of the assessment, and changes to regulations. A higher score is applied in case of compliance with a label or certification; as for example, an ECOLABEL certified product.
Based on a point system and on the answers given to about twenty questions, the Lubriscore® grants, or not, the product with an associated number of stars. The more eco-designed a lubricant is, the higher the number of stars it gets, the ratings range from 1 to 3 stars. By choosing a product with at least one star, you benefit from an eco-designed alternative!
The LUBRISCORE® rating is available for a wide range of CONDAT lubricants, including metalworking fluids, wire drawing soaps, cold heading oils, hydraulic oils, die lubricants, cooling lubricants, hardening/quenching fluids and maintenance lubricants.
What about machining with an eco-design alternative?
A 2-star product : NEAT GREEN DP X510

Part of CONDAT'S eco-designed product offering,  NEAT GREEN DP X510 is a machining neat oil composed of a blend of vegetable oils and high-performance additives selected to give this product exceptional lubricity. With a low viscosity (10 cSt), this oil limits lubricant drag out on machined parts, reduces fluid consumption as well as clogging of degreasing machines.
Thanks to the synergy of its additive package and the high lubricity of its base oil (3 times more efficient than standard mineral-based oils), NEAT GREEN DP X510 allows you to produce very difficult parts while increasing the OEE (efficiency of your process) and reducing your tooling budget.
NEAT GREEN DP X510 also benefits from a high resistance to temperature and oxidation. It is particularly recommended for the machining of yellow metals, as its properties are maintained for a long time and it avoids staining and fading of the metals. This lubricant has shown great success in micromachining operations.
This vegetable-based technology makes it possible to increase cutting speeds, extend tool life, limit oil changes and guarantee operator safety. NEAT GREEN DP X510 generates less mist than mineral oils and thus offers a more pleasant working environment for operators. By nature, and despite its very low viscosity, it does not have H304 labelling ('may be fatal if swallowed and enters airways'), and offers a high resistance to BaP development. The effort made on the environmental profile of this formula is rewarded by the absence of import tax in many geographical areas.
Thanks to its responsible formulation, this lubricant obtained a 2-star score at the CONDAT LUBRISCORE® and perfectly illustrates the concept of Responsible Performance that the company targets.
For more information, contact us