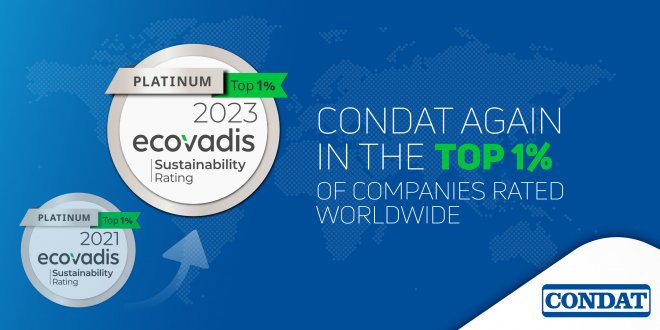 📣 Our CSR approach rewarded once again! We are pleased to announce that EcoVadis has just awarded the Platinum medal to Condat Group for our CSR commitments and actions.
🏆 We remain in the top 1% of the best rated companies in the world.
Ecovadis is an independent organisation whose CSR assessments are evidence-based and internationally recognised.
At CONDAT, our goal is to reduce our ecological footprint and to orientate our organisation towards sustainable value creation that takes into account social and environmental issues 🌱
A great team victory 👏
We wanted to thank all our employees and partners for their contribution and commitment to building a more ecoresponsible and sustainable world.